The next step is to see if any items not recycled through your local authority can be recycled somewhere else.
Battery Recycling
Batteries don't take up much space in landfill but are made up from hazardous materials and are a pollutant. Please recycle them through the numerous shop and supermarket recycling boxes. Basically if a shop sells batteries it normally has a recycling box.
Any brand of bread loaf bag
Baguette packaging
Bread roll packaging
Bagel, pretzel and crumpet packaging
Wraps, pitta breads, naans and garlic bread packaging
Croissants, brioche and pastry packaging
Teacakes, fruit loaves and scones packaging
Doughnuts, cookies and muffin packaging
Cake, cake bars and slices packaging
Pancake and waffle packaging
*Cheese Wrapper Packaging

Any brand of flexible plastic cheese pouches
Any brand of individual plastic cheese wrappers
Any brand of sliced cheese protective plastic film
Any brand of plastic nets for mini cheeses
Labels from Cathedral City Minis packs of 6
The following items are not acceptable:
Plastic cheese tubs and trays (these can be recycled through local council facilities)
Cheese wax and wax paper
Squeezy cheese tubes
Labels from other Cathedral City nets products or from other brands of mini cheeses
Collected by:
en-form – 15 Church Walk Colchester CO1 1NS
Coffee Pods Recycling
*Lavazzo Eco Caps –  This scheme is operated by Terracycle and
en-form – 15 Church Walk Colchester CO1 1NS.  is a collection point
For information on other brand recycling schemes, check out:
Nespresso 
Nescafe Dolce Gusto 
Tassimo & L'Or
*Crisp and Snack Packet Recycling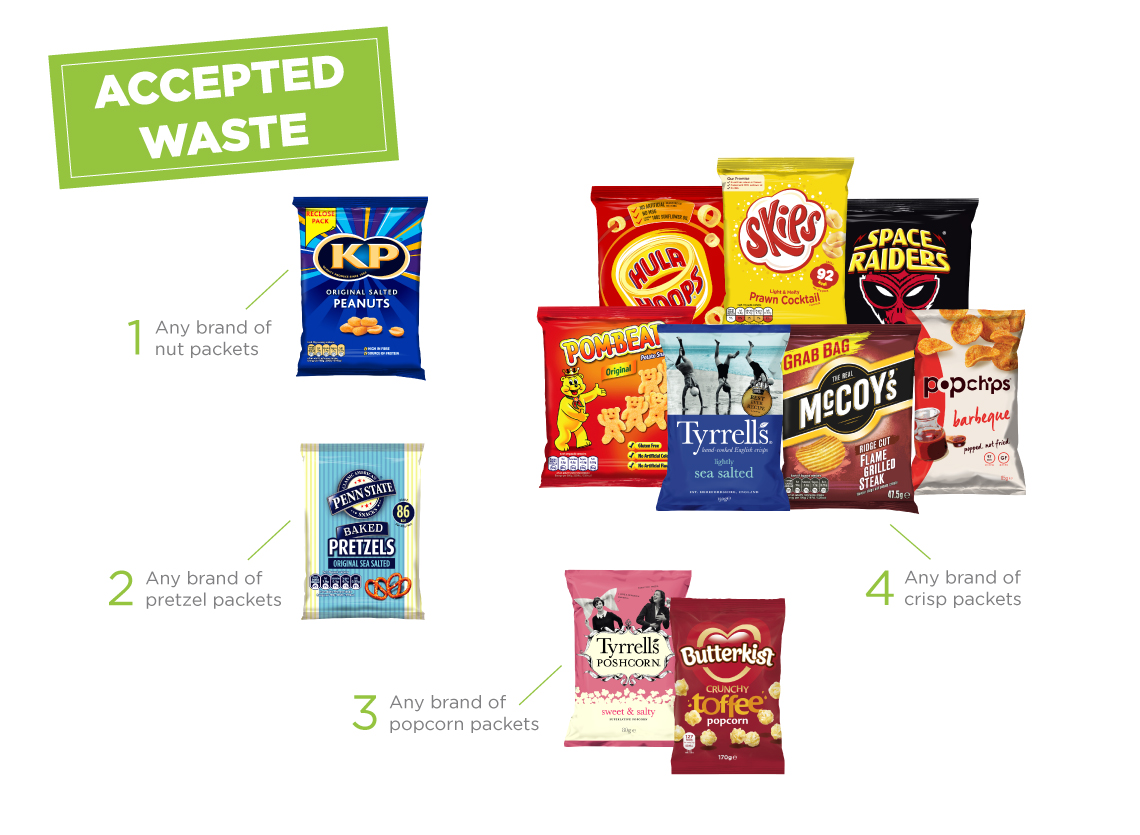 Any brand of Crisp packet
Any brand of Crisp or snack packet multipack wrapper
Any brand of nut packet
Any brand of pretzel packet
Any brand of popcorn packet
The following snack packs are also acceptable:
Currency and Stamps 
any coins or banknotes, UK & foreign, even if it's out of circulation currency

Stamps: loose, single, albums, first day covers, presentation packs, collections, postcard collections
Gadgets and Phones (see also Mobile Phone Recycling)



Gadgets including mobile phones, tablets, iPods, games consoles, games and accessories, MP3 Players and satnavs.
Inhaler Recycling
Old or broken jewellery and watches in any material (including costume jewellery).
Mobile Phone Recycling
Unwanted mobile phones can be sold or recycled. Mobile phones have quite a lot of expensive raw materials that are pollutants so please don't dump them even if they are not worth anything.
Collected by:
Printer Cartridges (Inkjets) Recycling
Inkjet cartridges only from HP, Canon and Epson
Please note Laser Toner cartridges should be returned to your manufacturer if the facility is available. Check manfactuers website.
Collected by:
en-form – 15 Church Walk Colchester CO1 1NS  
Stanway Fiveways Primary School
Razor Blades
Cab be recycled through Gillette by Freepost envelope.
Details at https://www.gillette.co.uk/recycle.list
Spectacle Recycling
(
see also  "Contact Lens" Recycling)
*Toothbrushes and Oral Cleaning Recycling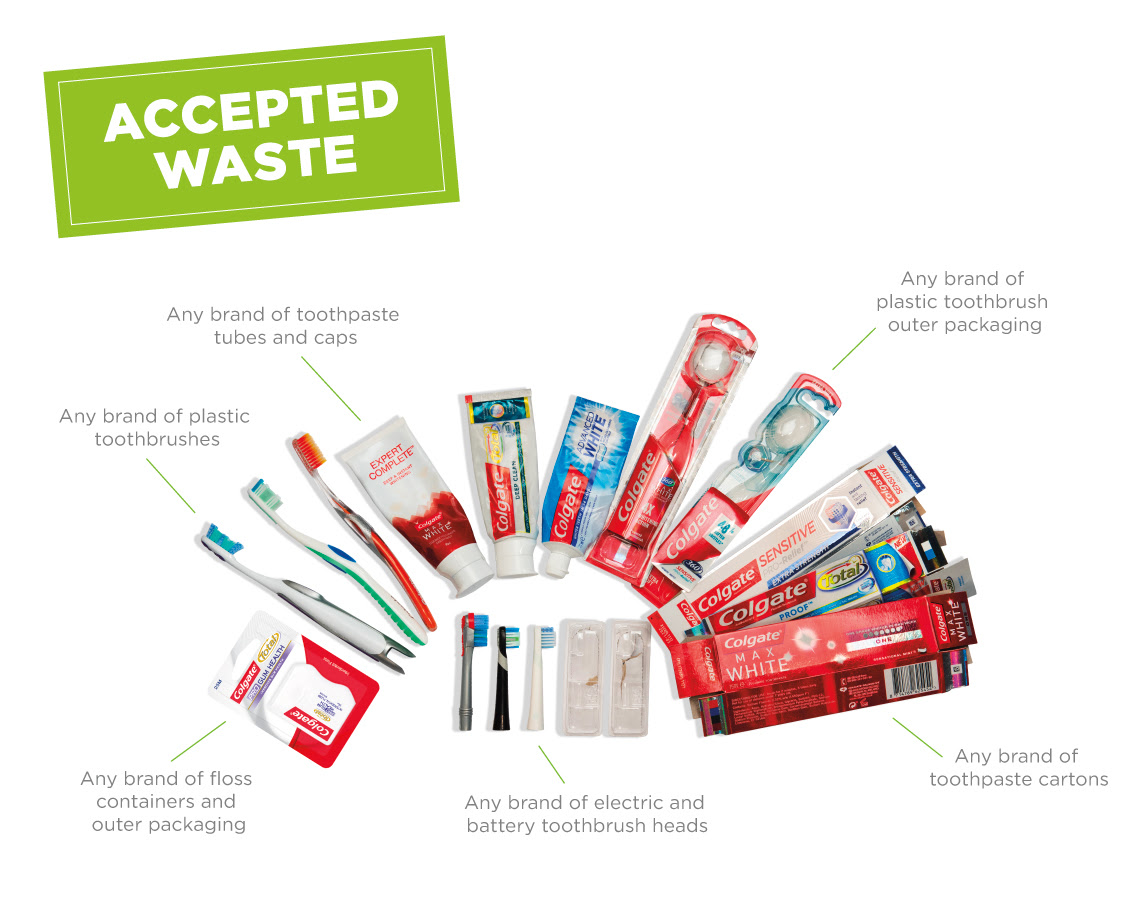 Any brand of toothbrush
Any brand of electric and battery toothbrush heads
Any brand of toothpaste tube and caps
Any brand of toothbrush outer packaging (if this cannot be recycled through your normal kerbside collection)
Any brand of dental floss containers and outer floss packaging
Flossing sticks and interdental brushes
Electric flosser nozzles
More info on recycling toothbrushes etc here: terracycle.co.uk
Toys
LOL Surprise brand only (producrs, packaging and accessories)
Collected by:
en-form – 15 Church Walk Colchester CO1 1NS
Tendring Primary School